Cultivate
Shopify App
Promote your US-made products
We help sell your products by putting them in front of our thousands of users.
We are not currently accepting new merchants via Shopify while we release the new version of our Shopify app.
Please contact us to be kept informed of when our new Shopify app will be available.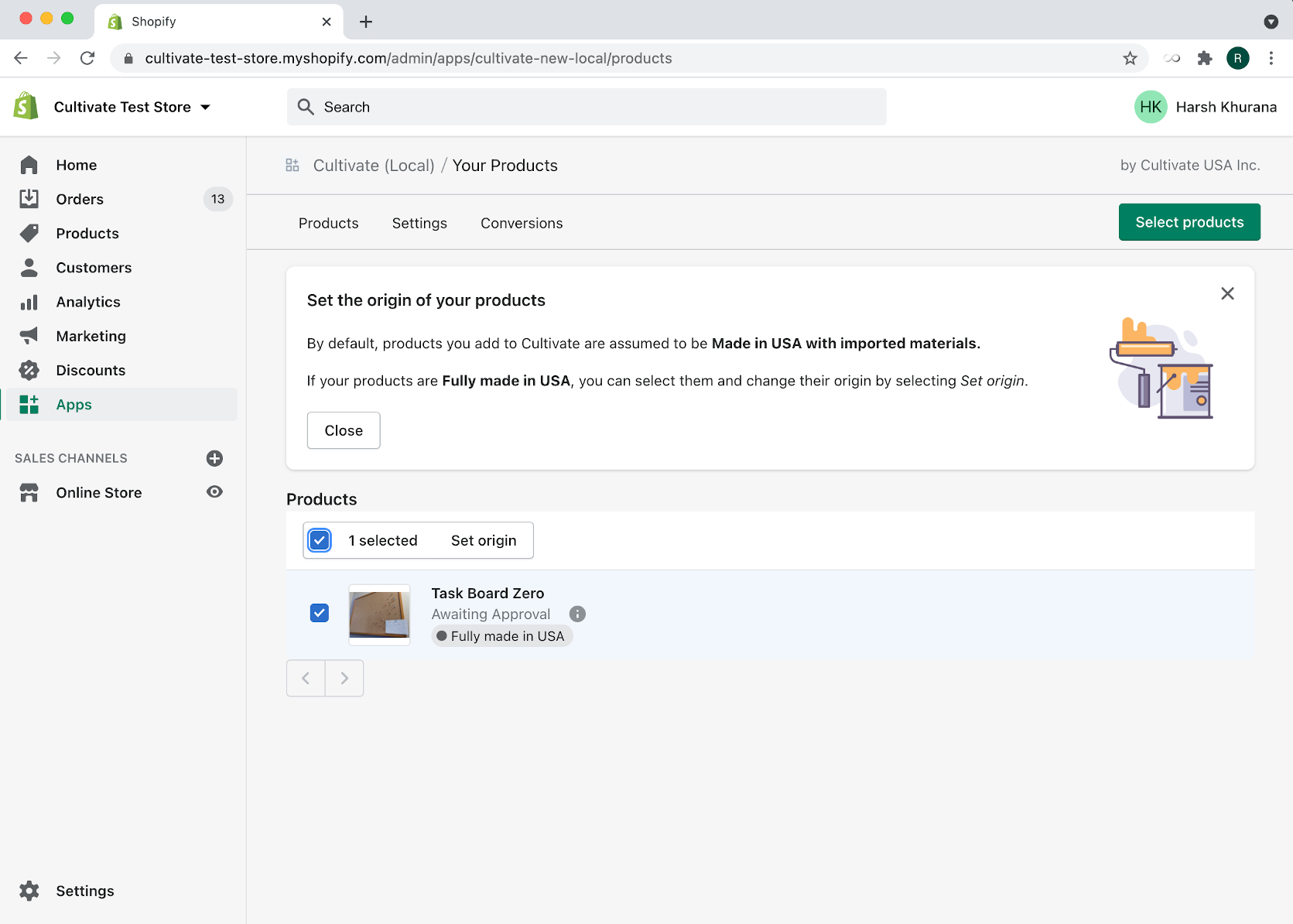 Submit your American-made products to be listed on the Cultivate marketplace
Don't have a Shopify store?
How about
WooCommerce?
Or contact us to tell us about your store